Enjoy a traditional Parisian style brunch with eggs and french toast special paired with bottomless mimosa.
BOTTOMLESS MIMOSA
w/ freshsqueeze orange juice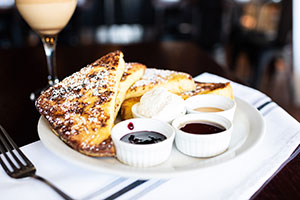 FRENCH TOAST
Traditional Pain Perdu.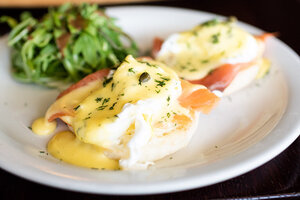 EGGS BENEDICT
3 options available. - CAMPAGNARD (smoked ham&cherrie tomatoes)/ VEGGIE (spinach, zucchinis, tomatoes) / NORVEGIAN (spinach, smoked salmon, chives)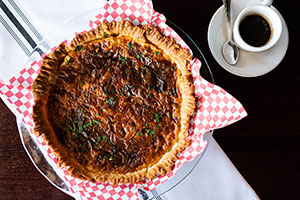 QUICHE OF THE DAY (Slice)
Quiche Lorraine or Quiche of the day, made daily with fresh ingredient from the market. Served with green salad.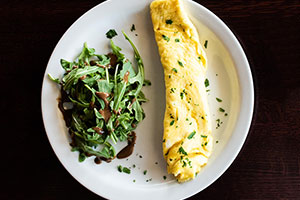 OMELETTE
3 egg omelette: TRADITIONAL ham & cheese $14 / VEGGIE $13 / 3CHEESE $15.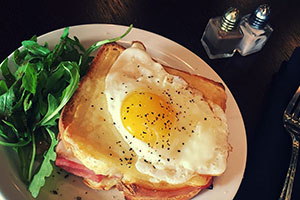 Le CROQUE MADAME
Brioche, béchamel, ham, gruyère and fried egg on the top.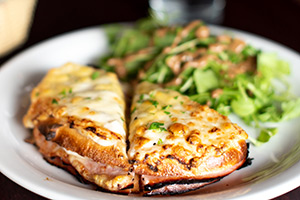 Le CROQUE MONSIEUR
Brioche, béchamel, ham, gruyère.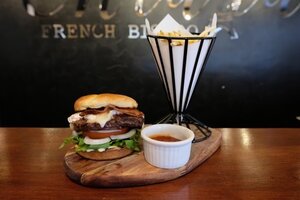 OHLALA BRIE BURGER
1/3lb ground beef, brie, bacon, onion, tomato, salad w/ French fries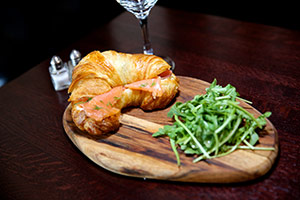 SALMON CROISSANT
Croissant filled with smoked salmon, crème fraiche, dill and lemon juice. Baked in the oven.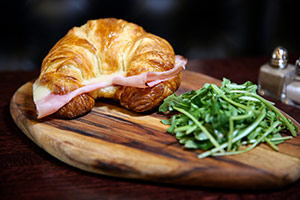 HAM CROISSANT
Croissant au jambon grilled in the oven. Filled with ham, gruyere and béchamel.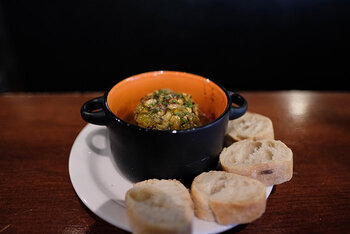 WARM CRUSTED PISTACHIO GOAT CHEESE
w/ onions confits jam, honey & crostini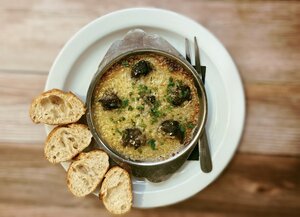 ESCARGOTS
Snails with Parsley, butter, shallots and garlic.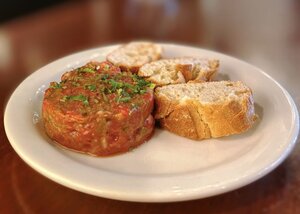 SMALL TARTARE
Appetizer size. Raw beef, capers, shallots, french pickles, egg yolk, mustard, ketchup and tabasco. Served w/ crostini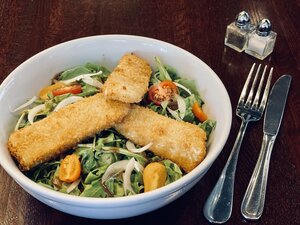 BRIE CROQUETTES
Brie cheese w/ bread crumbs served over arugula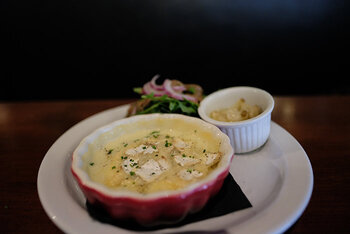 BAKED BRIE
w/ roasted garlic & crostinis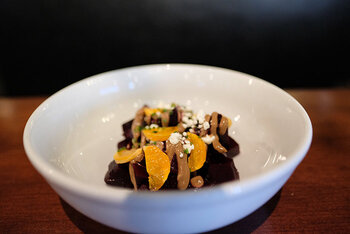 La BETTERAVE
Roasted red beets with french goat cheese, orange wedges and vinaigrette.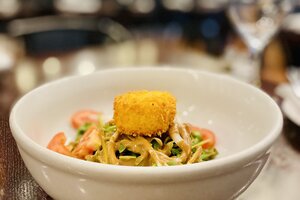 SALAD CHEVRE CHAUD
Arugula, baked goat cheese, onions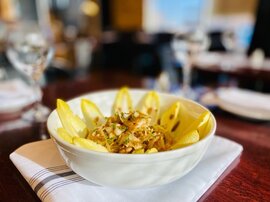 L'ENDIVE SALAD
Belgium endive with french blue cheese, candied walnuts and vinaigrette.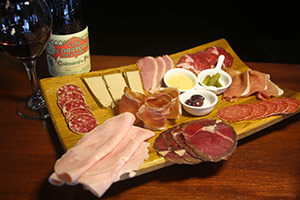 ROYAL CHARCUTERIE
Ideal to Share for appetizzer Up to 4 pp. Gambon de Paris, Saucisson, Smocked Duck, Coppa, Pâté, + Specialities of the week upon availability.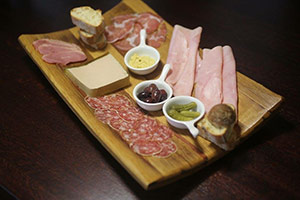 Le FRANCE
Jambon de Paris, saucisson, pâté, smoked duck, coppa, cornichons.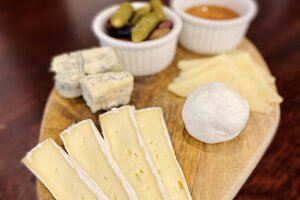 TOUT CHEESE
Goat cheese, brie, gruyère, gorgonzola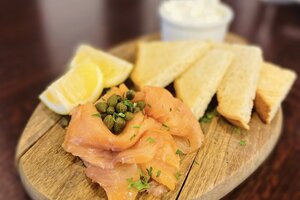 SMOKED SALMON BOARD
Smoked Salmon with toast, crème fraiche, capers and lemon.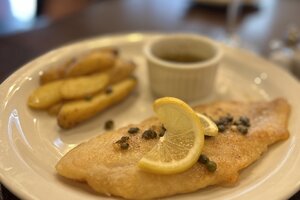 SOLE MEUNIèRE
Pan seared sole in brown butter with garlic, capers, lemon and parsley.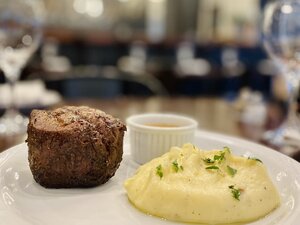 FILET MIGNON SAUCE POIVRE VERT
Beef filet mignon with cream green pepper sauce and mashed potatoes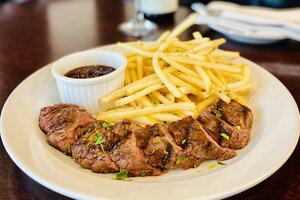 BAVETTE a L'ECHALOTTE
Flank steak with red wine, shallot sauce and french fries.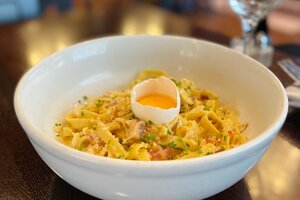 CARBONARA PASTA
Fettucini pasta w/bacon, onions cream sauce topped w/ raw egg yolk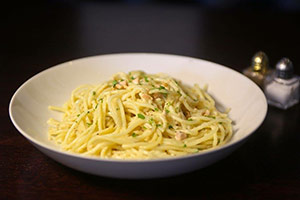 SALMON PASTA
Fettuccini salmon pasta with cream sauce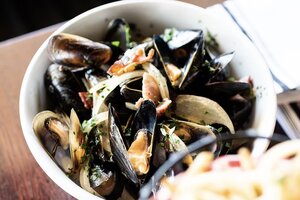 MOULES MARINIERES
1lb PEI mussels w/ onions, garlic, leeks, carrots, celery & white wine sauce. Served with french fries.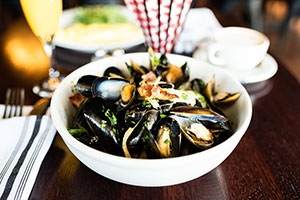 MOULES POULETTE
1lb PEI mussels with bacon and onions cream sauce. Served with french fries.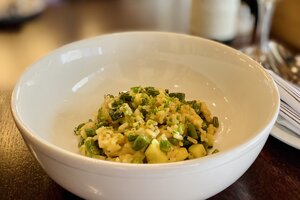 VEGAN HERB ARBORIO RISOTTO