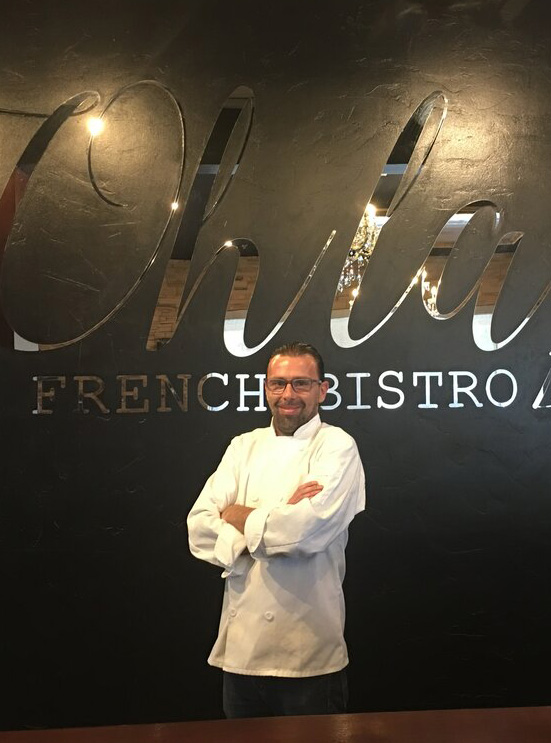 OHLALA is a modern french bistro that make you fall in love with french food.
« OUR STORY »
Ohlala had been created by Richard Terzaghi, owner of L'Osteria Del Forno in San Francisco. In the Industry restaurant since 2002.
The décor midway between little parisian bistro and cozy restaurant is ideal for Rendez-Vous and happy friends meeting.
Ohlala definitly, awaits for you. All our dishes, in the respect of traditional french cook, will delight the food lovers. Our wine list is comprised of high quality yet affordable wines mostly from France and California.
« OUR FOUNDER »: Richard Terzaghi
Founder & Owner of Ohlala French Bistro
Richard, a French national, has a long history in the restaurant industry.
Starting his career in France in 1999 as a manager and barman in a Pub Brasserie, Richard moved to the United States in 2003, where he became the manager and wine buyer for Baraka in California, a well-renowned restaurant published in several magazines, while also being the co-owner and manager for Couleurs Café Restaurant, California.
In 2017, Richard became the co-owner of L'Osteria Del Forno, one of the oldest family-run Italian restaurants in California, where he managed a team of over ten people and oversaw all costs and operations. His diligent work generated excellent press coverage.
After successfully running L'Osteria Del Forno, Richard decided to start a new endeavor and opened Ohlala French Bistro in Las Vegas, NV. In fact, Richard had seen how there was a lack of restaurants offering classic French dishes made with simple and fresh ingredients in a traditional French atmosphere. Success was immediate, and Ohlala French Bistro started being featured in several local press articles. In 2021, it even was shortlisted in the 2021 International Dining Awards in the Best French Restaurant category.
Now filled with his experience in the restaurant industry and the success of Ohlala French Bistro, Richard wants to expand his brand by offering a condensed menu based on the bestselling items from the original Ohlala and incorporating authentic, classic recipes following the French methodology at affordable prices.